Customer Events
At you property, in large rented halls or small cosy rooms
heckmann wants to bring inspiration, energy and knowledge to Danish businesses, which is why we arrange network activities and other events.
Everything is deeply anchored in our natural desire to seek knew knowledge and enrich the organisation, its employees and customers with new ideas and exiting frameworks where you can network, create (new) relations and generate new energy.
You can attend to your customers by arranging an exiting event or attract new customers that way. You will promote your company name and maybe even get the press interested in your event. heckmann can help you brainstorm ideas for relevant subjects and themes that may allow you to engage key customers.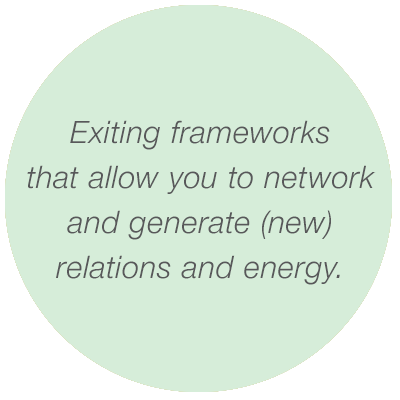 Perhaps you wish to create an event in collaboration with other companies, where each company contributes their particular strengths in order to present the most exiting programme. Perhaps you want to bring in different sponsors, an external host for the event, or create a road show that can travel all over the country. The possibilities are numerous. However, it is important that we uncover both purpose and required result(s).
heckmann can participate in the role of catalyst for you and your company, we can help you realise your dream event. We have room for differences of opinions; we avoid limitations and focus on the many possibilities instead, which combined will give you exactly what you wish for. We set the stage together and define the required result(s). heckmann's greatest strengths are carrying words to effect, persevering and creating successes. Your success is our success.
To name but a few of the larger heckmann-events, we can include 'Leap into the Future' with Mr Don Edward Beck and Mr Andrew Cohen in close collaboration with musician and lecturer Peter Bastian, and 'Globalisation – Putting Denmark at the Centre', where more than 1,000 top-executives had the good fortune of experiencing a vigorous Bill Clinton at the Circus Building in Copenhagen. It was an amazing event!
You can read more about our customer events and networking activities here and contact Vibeke Heckmann for further information on how we can help you.