Coaching & Counselling – Business
Counselling individually or in groups (departments, management and/or employees)
A Company Is Only as Good as Its Employees.
Which is why it is imperative that everybody within the organisation utilize his or her full potential. This is the only way to make sure that everybody stays motivated and that they develop and collaborate in the best possible way – in order to ensure collective success.
As an employer, you should offer management as well as employees the possibility to fulfil their need for wellbeing while simultaneously stimulating their best efforts. This will provide the best possible opportunity to attract and maintain the best employees – and ensure that the company continues to develop in a healthy and positive way.
Experience shows that it is often the outside sparring partners and counsellors who help activate the resources already located within the company and its employees. It is all about developing our human potential and becoming the very best version of ourselves. Which is something that will benefit the company, the collective and the individual employee.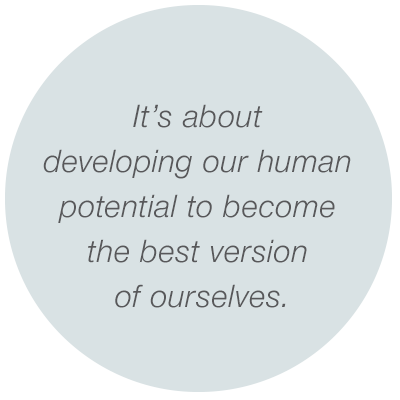 At heckmann, we work with coaching as a structured approach to reach proactive goals and intermediate aims. The coaching takes place in the shape of meetings, phone conversations and via email. Depending on the company's needs, we decide how often we should meet up, and how long the process should be. A regular coaching-process could look something like this: 6 meetings in the course of 6 months, but it can be shorter or longer depending on the company's specific challenges and goals.
heckmann are also experienced market-coaches, where we provide concrete sparring, coaching and counselling in current everyday situations, and always in accordance within agreed targets. Among other things, we train employees in preparing for, carrying out and following up on customer activities. In the process, they will be made aware of their behaviour, their body language and communication skills when interacting with other people.
You can read more about coaching related to businesses here and read some of the positive feedback we have received from some of the companies who have already completed a coaching process here.
Contact Vibeke Heckmann for further information and an interview where we can talk more about how we can help your company.